A GOOD NEW YEAR TO ONE AND ALL
Hope you unfold new horizons, harbour new hopes and rediscover the strength within you to bring in positive changes with the unfolding of the New Year and new decade 2020.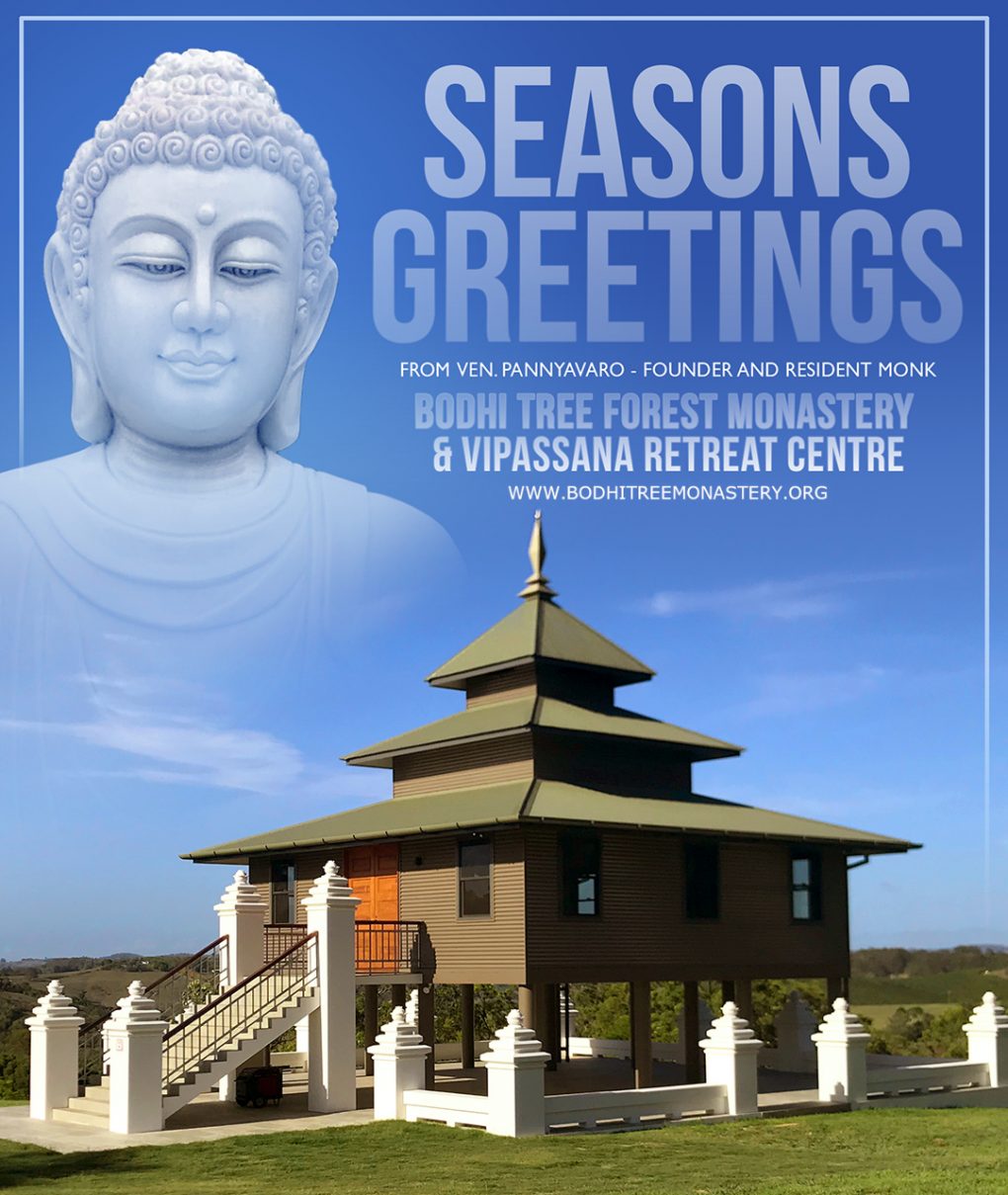 Dedication Ceremony
Sima Hall Pagoda Construction
Vietnamese Community Fundraiser
Members of Sydney's Vietnamese Buddhist community came together earlier this year for a Bodhi Tree fundraising evening. It was a very successful night, the benefits of which will help us to make a start of the building of our new retreat complex.
Ven. Pannyavaro and the Bodhi Tree Retreat Centre team wish to thank all the volunteers who organised the night and the Vietnamese community for its generous support.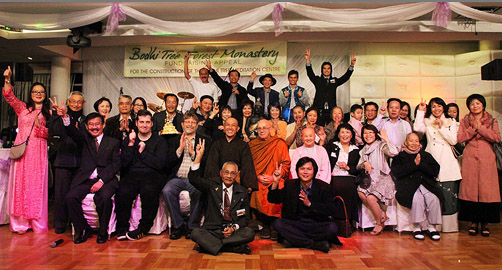 2020 – is our 14th Year at Bodhi Tree!

A National Geographic book: "Sacred Places of a Life Time – 500 of the World's Most Peaceful and Powerful Destinations" includes Bodhi Tree Forest Monastery.
Click link to view the Bodhi Tree section

Guests at the opening of the Sima Hall, being the 1st stage of Bodhi Tree's Retreat Complex, with Ven. Pannyavaro and distinguished guest Venerable Wei Wu from Than Hsiang Temple Penang.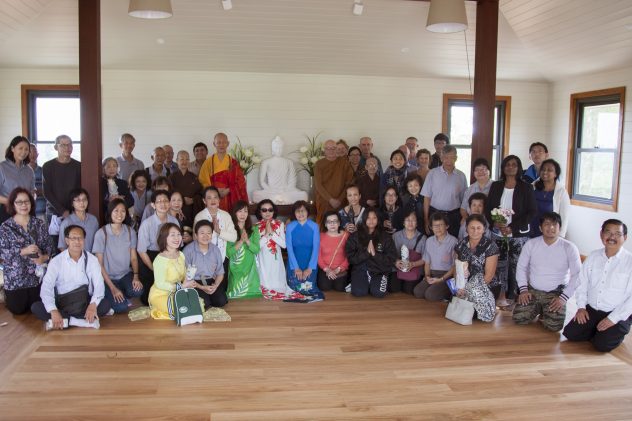 What we're doing at Bodhi Tree
We've been busy planting trees – totalling approximately 8,500 rainforest trees, koala food trees, fruit and nut orchards.
Extensively upgrading the retreat facilities and clearing and reforesting the land.
Built a "contact database" – which will allow us to update past meditators on the latest news.
Dedication of Bodhi Tree Retreat centre by Venerable Sayadaw U Janaka as a Satipatthana Vipassana Retreat Centre.
Dedication Ceremony of the Shwedagon Pagoda Replica
Consecrated the Sima boundary, which allows us to conduct onsite ordinations and finished the Sima Hall build
Finished our dedicated Disabled accommodation unit in the new Vipassana retreat complex – the first of forty-four units to be built.
Running a series of Mindfulness Meditation Workshops at the end of most months.
Restarted the 10-day Vipassana Retreats for 2020.
Here are Bodhi Tree's flowering rainforest trees and scrubs for your appreciation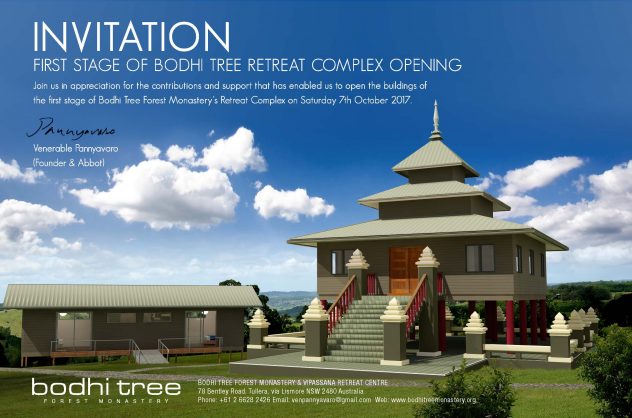 Invitation: 1st Stage of Bodhi Tree Retreat Complex Opening 7th October 2017 at 2:00 PM